Using cellular broadband to build resilience and uptime in stores, offices and other fixed locations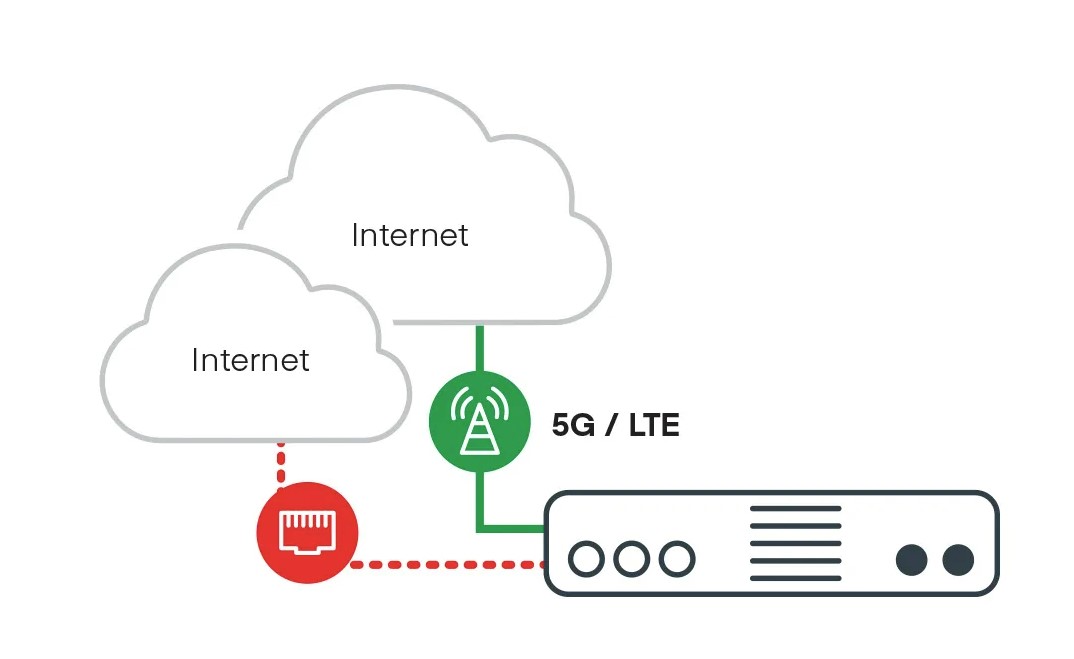 When your store network is down, how much business can your organization conduct? Your mission-critical and cloud-based applications have made wide-area networks (WANs) an essential component for branch operations continuity.
In collaboration with our partner Cradlepoint, we have summarized 5 pro tips to help you prevent downtime for the upcoming back to school and holiday shopping season.
Pro Tip #1: Add link diversity
If your store WAN connection depends on a single wire running to your Internet service provider (ISP), a

dding a wireless link provides both backup and diversity to the network. Rapid failover seamlessly switches from one link to another, minimizing network and service disruptions. Best of all, you can deploy wireless failover much faster than waiting for a new wire.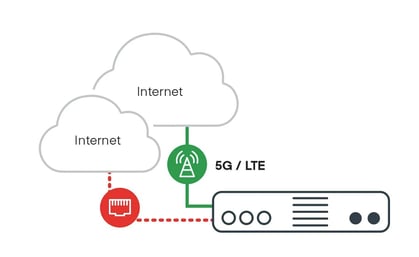 Pro Tip #2: Add dual-carrier connectivity
The simplest way of reducing the risk of carrier disruptions is to use an LTE or 5G router that supports two modems, which can then be set up to route traffic independently, optimizing security and performance.
It is also possible to use two carriers by adding two wireless adapters to an existing router.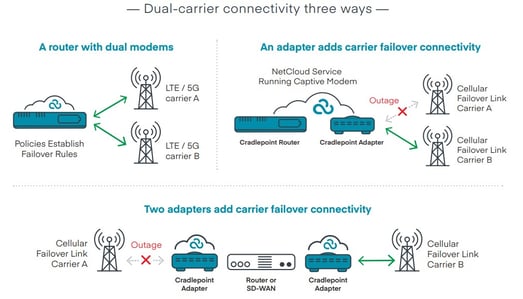 Pro Tip #3: Add hardware redundancy
Redundant or mirrored routers are an effective protection against router downtime from maintenance or failure. The routers monitor each other, and the backup automatically takes over if the primary router or WAN link fails, and then switches back when the primary is restored.
As shown in the diagram below, up to four carriers could be connected with dual-modem routers.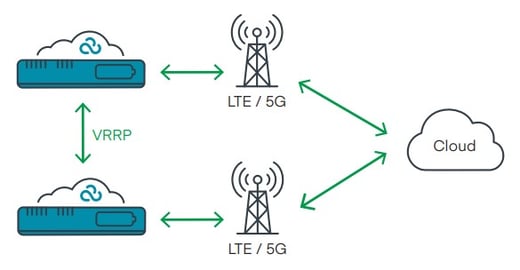 Pro Tip #4: Accommodate traffic spikes
As traffic builds, a secondary wireless link is automatically activated and traffic is dynamically routed to the best available path. Once the spike has passed, the wireless connection is released. The secondary link can also be used to regularly augment the network during peak periods or reserve it for specific applications or devices.
Pro Tip #5: Troubleshoot Network remotely using (Out of Band Management) OOBM
With Cradlepoint LTE-enabled wireless bridge adapters or branch routers, you can utilize cloud-based OOBM, without the need for POTS lines. When a primary router fails, the problem can be diagnosed and fixed remotely through cloud access to the command-line interface (CLI), removing the need for an expensive on-site technician.
If you are interested in learning more about any of the tips above or network continuity in general, please schedule a free network continuity assessment or product demo.
Questions? Please contact us @ hello@netagen.com