Public vs Private vs Hybrid Cloud - A Quick Overview On Cloud Deployment Models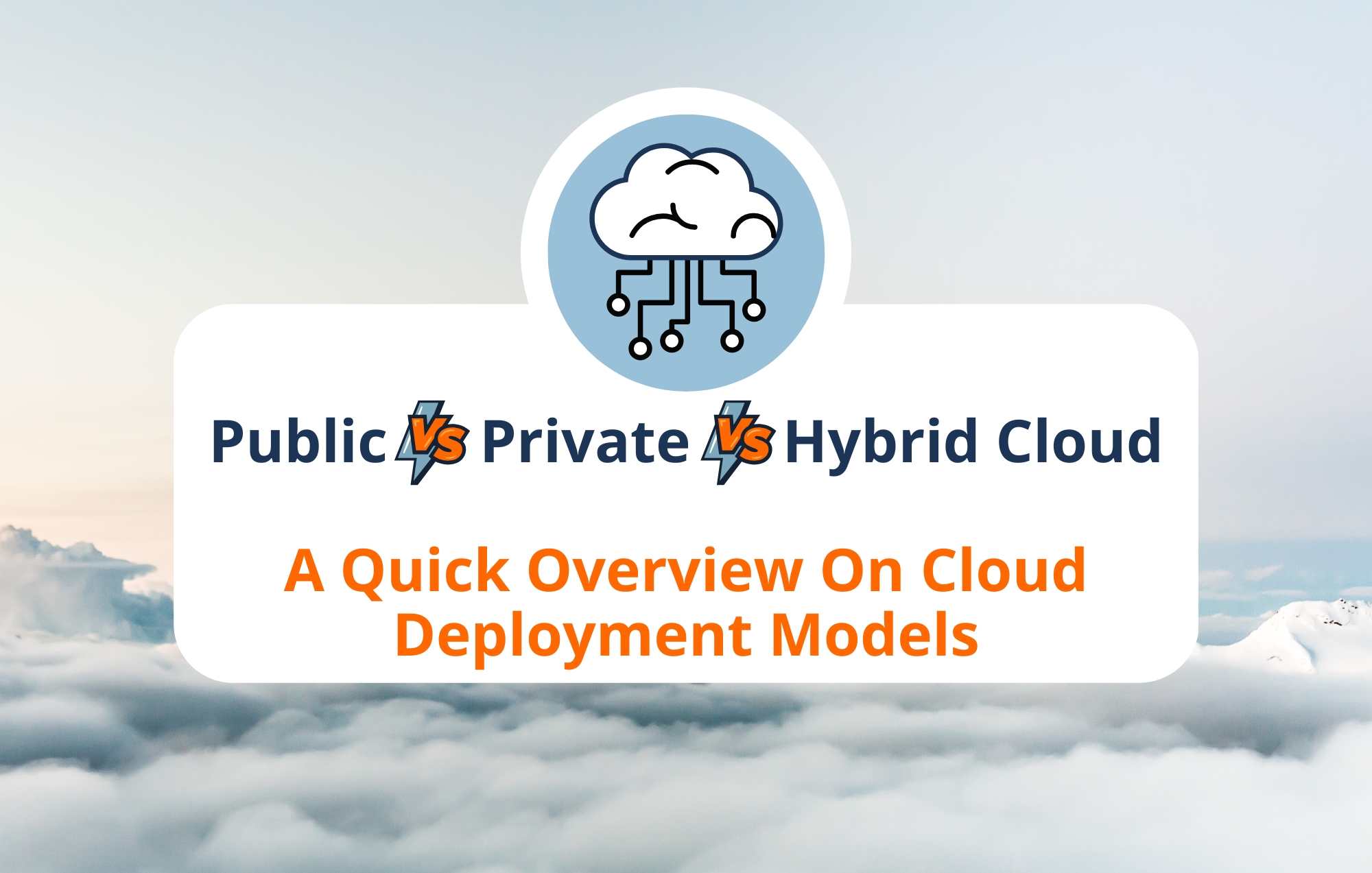 Netagen supports Enterprise, Government, Health Care, and Education organizations in migrating legacy systems to secure cloud-based network environments to achieve greater simplicity, scalability, velocity, and long-term cost efficiencies.
Today's blog will cover the key differences between the three cloud deployment models: public, private, and hybrid.
Public Cloud
The public cloud deployment approach involves a set of services built in a data center that is hosted and operated by a third-party provider such as Amazon, Google, and Microsoft. The public cloud is open to the general public as a free or paid service. For example, Google Workspace (formerly G Suite) is a secure collaboration that is a free public cloud suite of applications, whereas Microsoft's Office 365 is a paid public cloud suite that's accessed through the Internet on a web browser.
Private Cloud
The private cloud is the broadest and most multifaceted cloud deployment approach because it has many different flavours. A private cloud deployment is a dedicated set of computing resources used exclusively by one organization. This is a preferred approach for governments, financial industries, service providers, and large enterprises because it provides a higher level of control, security, and data privacy. If you are interested in learning more about some common variations of private cloud, read our blog on What Are The Common Variations Of Private Cloud?
Hybrid Cloud
A hybrid cloud is a combined usage of public and private clouds. Every application is a little bit different, so there is infinite variety in hybrid cloud arrangements. In our experience supporting cloud migration for Enterprise, Government, Health Care, and Education clients, the hybrid cloud refers to an integrated computing and orchestration model in which some workloads remain intentionally private while others are offloaded to public cloud management.
Some of our customers have steady-state computing workloads that can be efficiently addressed with on-premises hardware while unpredictable bursts of load beyond the on-premises capacity can be pushed to public cloud computing. In other words, some organizations choose to host their applications on private servers, but in periods of high demand take advantage of the public cloud by directing overflow traffic to cloud servers. This approach is called cloud bursting. This makes dynamic resource allocation easier to manage, via allocating virtual cluster resources based on demand. Similarly, the processing of sensitive data or storage may be performed with private resources, while less security-sensitive workloads can reside in public cloud resources.
It's relatively more complex to build a hybrid model. However, a well-built hybrid cloud deployment solution can extract the benefits of both clouds — the simplicity, scale, velocity, and OPEX of the public cloud alongside the privacy, control, and long-term cost efficiencies of the private cloud.
If you have any questions or are interested in learning more about Cloud Migration and which type of deployment in cloud computing is best suitable for your organization's workload, please contact us for a free consultation.