How to get started with ExtremeCloud IQ Connect for FREE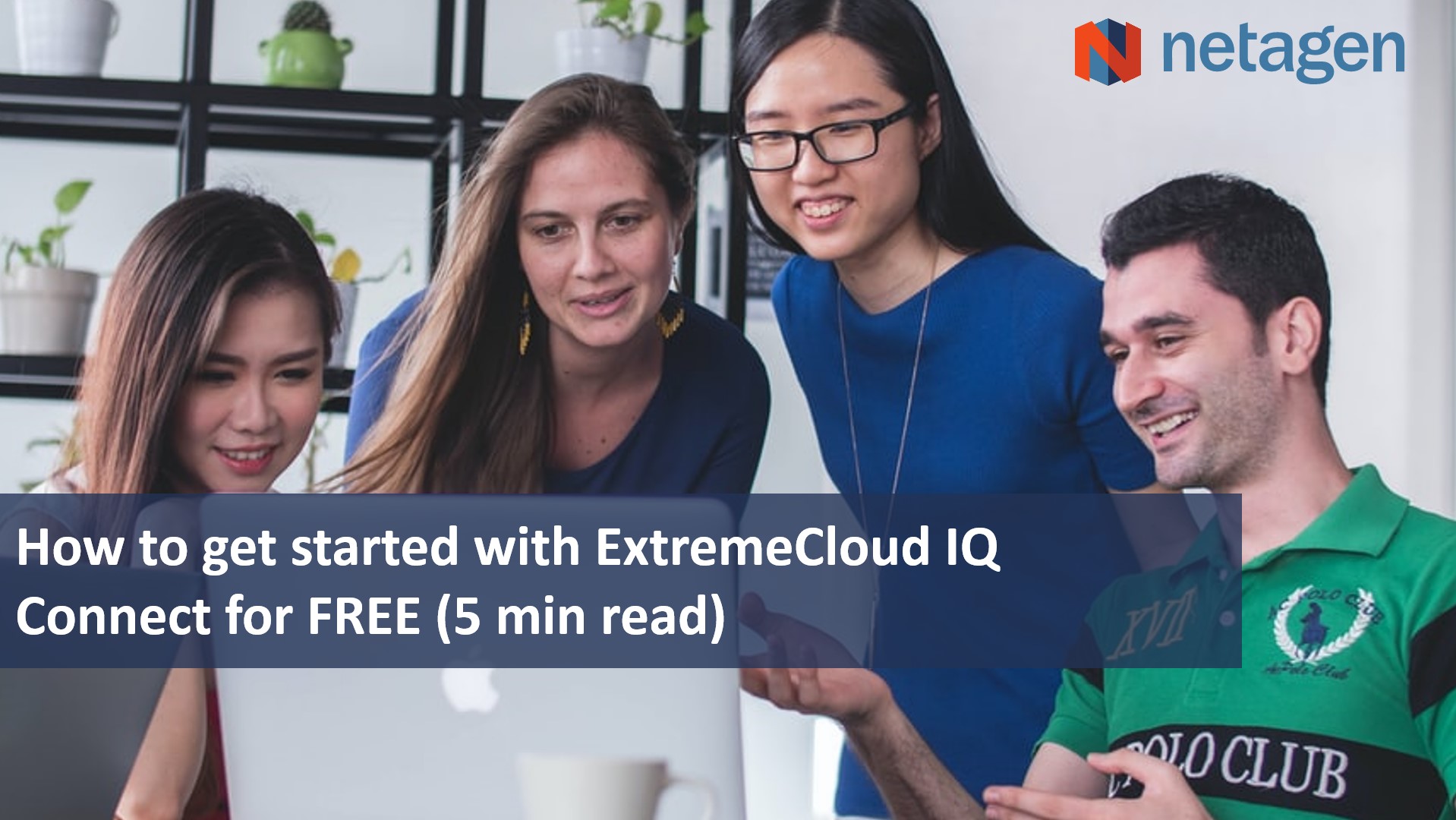 Are you evaluating different ways to modernize your network to create a Single Pane of Glass solution? If the answer is yes, then keep on reading to learn how to take advantage of ExtremeCloud IQ's subscription-free cloud management - the Connect tier.
Finding the right cloud network management solution is no easy task. The wrong decision could be very costly, like a business-critical application outage or in some scenarios, a complete halt of your business operations. So why not avoid this and get hands-on experience with the industry-leading ExtremeCloud IQ Connect cloud-based network management solution? Why not get an idea of the look and feel of this solution and explore its features and functionalities before making any commitment?
ExtremeCloud IQ Connect is the free tier of the ExtremeCloud IQ subscriptions, and it offers device management for all compatible Aerohive and Extreme Network access points, switches and routers. You can check here for a complete list of compatible devices. If you currently do not have a compatible device, please contact us to make arrangements to have one shipped out to you.

The ExtremeCloud IQ Connect subscription offers numerous free features that our customers utilize for their remote offices and sites (of all sizes). This has allowed us to ensure that the ExtremeCloud IQ family of solutions is the cloud management platform to move forward with. We have also deployed the ExtremeCloud IQ Pilot subscription to take advantage of the reporting and problem remediation tools.

Your ExtremeCloud IQ account takes just minutes to set up and can be done in 6 simple steps.
Step 1: Register for an ExtremeCloud IQ account here: http://extremecloudiq.com/

Step 2: After you successfully create a password, select "I'll start with ExtremeCloud IQ Connect."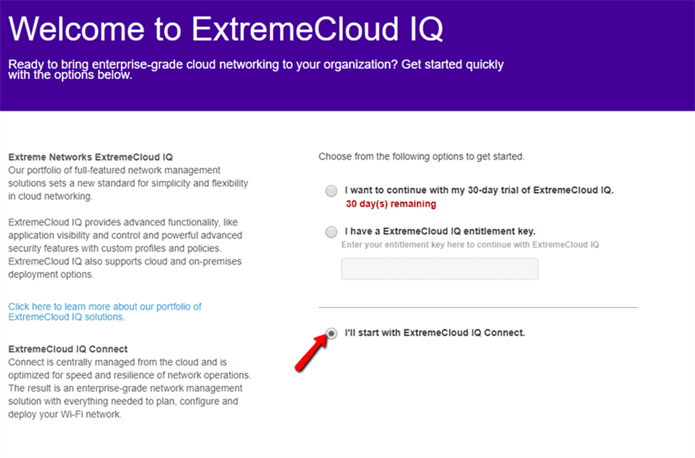 Step 3: Onboard a compatible Aerohive or Extreme Network hardware (we will be adding a single access point in this example) by going to Manage -> Devices -> + -> Quick Add Devices.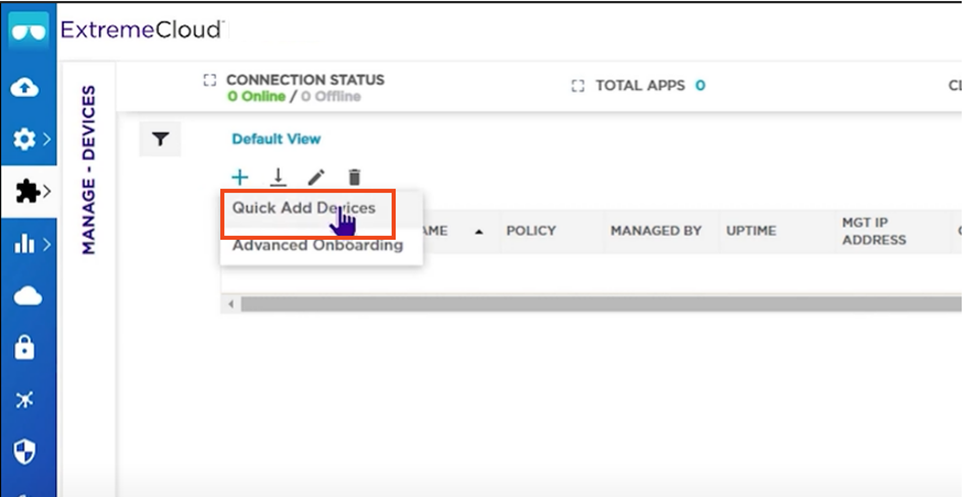 Step 4: Add the serial number from your access point to the red squared area below.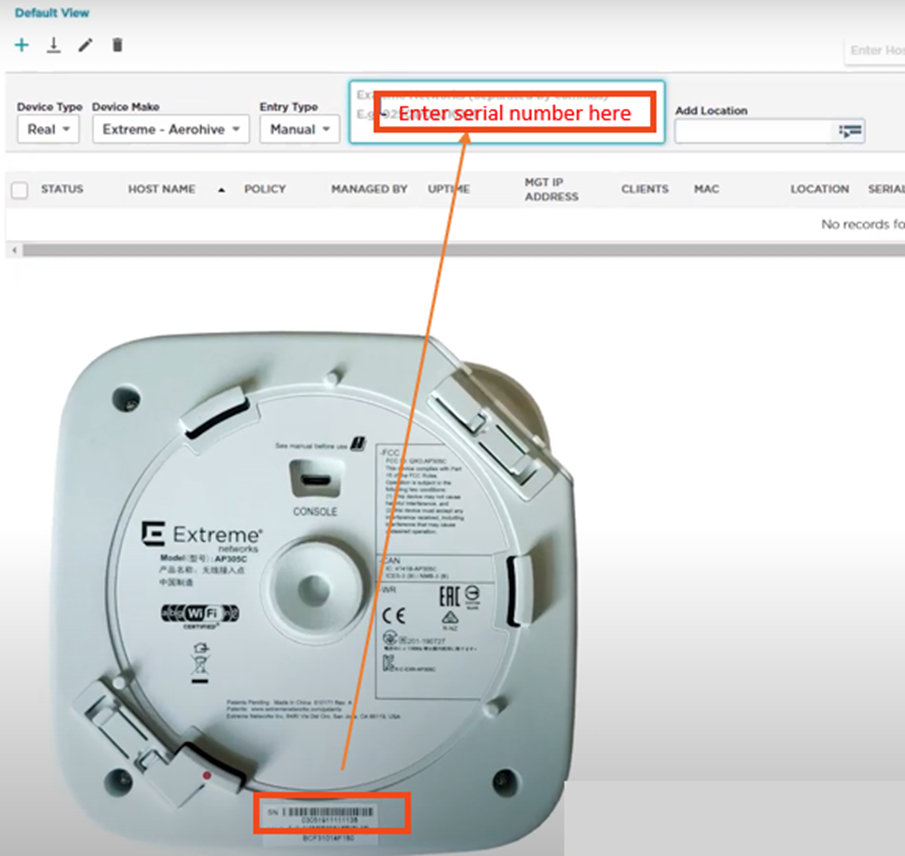 Step 5: After you enter the serial number, click "Add Devices."

Step 6: Before connecting your access point, please ensure your DNS and the required firewall are configured. Contact us if you have any questions. You may need to wait a few minutes before the access point shows connected on your management console. If your device is connected to your network successfully, then both status lights should be green.

Now you've learned how simple it is to onboard a compatible device to ExtremeCloud IQ using the free subscription tier Connect! In our next blog, we will show you how to use the ExtremeCloud IQ Pilot to onboard, configure and manage 3rd party and legacy access points, routers, and switches.
We're here to help. Please contact us with any questions or comments you may have.