Cloud-Managed Networks: What is It and Why is Now the Time To Switch?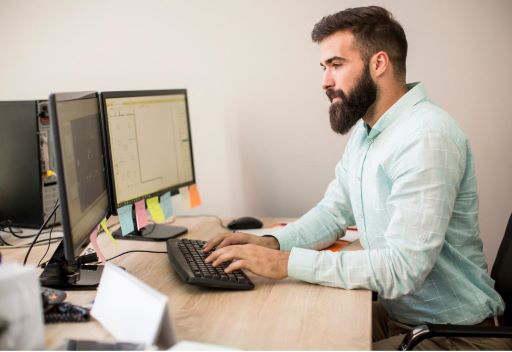 Most modern tech companies use buzzwords referring to the cloud arbitrarily, without making it clear what they actually mean to consumers. There are many different types of cloud computing and services, but for this blog, we'll discuss cloud-managed networking. So, what exactly is "cloud management networking"? To the point: cloud-managed networking is centralized network management. Centralized network management allows your IT team to manage all aspects of your network in one place; involving the administration, operation, maintenance and provisioning.
Why Does Cloud Network Management Matter?
Simplicity -

Many customers want to centralize their network management, (or move it to the cloud). Large enterprise networks are getting increasingly complex, but it does not mean that the IT team gets more resources to manage it. Having a single pane of glass to monitor your network allows the IT team to do way more with less.

Security -

System admins are very hands-on with the day-to-day network management and constantly going to distributed branches/sites to fix failing access points, routers and switches. As the number of connected devices continues to grow exponentially, there's a need for a scalable solution to provide users reliable access to the network and proactively monitor the network for security threats, hardware issues and signal quality. Cloud-managed networking uses a SaaS

(Software as a Service)

model to allow for full visibility and analysis into deployments and network health, with increased security and troubleshooting capabilities that save your IT team valuable time.
How to Move to The Cloud?
Netagen supports network cloud migration, upgrades and maintenance for over 100 enterprise customers in government and higher education institutions across North America each year. Here are four ways to get started with your cloud migration.  
1. Itemize the Pain Points/Limitations In Your Current Network Environment
Work with your system and network admins to investigate hardware failures, signal problems, provisioning, monitoring, configuration, firmware upgrade, etc. and together, define your end goal and determine what tools and/or features you would like to have in your network management platform.
2. Ask for a Personalized Demo From Top Cloud-Managed Network Providers
Cisco Meraki, Extreme Network, HPE Aruba, and Huawei are top names in the tech space. Each vendor has its pros and cons. The key to finding the right solution is largely tied to your current network environment and resources, so ask for a proof of concept (POC) or product demo based on your specific needs, and then decide. 
3. Ask for References and Testimonials
It's important to determine whether a reference's experience is applicable to your situation. Did the vendor stay within the original budget and timeline? What's the relationship between the reference and vendor? This is a partnership, not a transaction. It must be mutually beneficial.
4. Look for Vendors Offering Robust Post-sales Support
This is easily one of the most important deciding factors when choosing a vendor/ integrator because a single point of contact is vital for handling escalations and future upgrades. 
How We Can Help
We're never ones to shy away from being blatantly honest with respect to competition, and we want our customers to be as informed as possible. We are official partners of Extreme Networks, and HPE Aruba.
We believe that it's beneficial to talk about your current network environment and options for moving to the cloud where you can actually see a live demo and experience it for yourself instead of basing this huge decision on a case study, or a pre-recorded generic product demo.
Click here to schedule a free consultation with one of our network specialists to go over your current environment and see how we can help you centralize your network management.
Subscribe to our NetagenConnect Newsletter Today. The NetagenConnect Newsletter is aim to keep you update to date with the latest technology that empower your organization. Every Thursday, the latest issue is sent to over 2,500 technology leaders. Each message includes 3 short ideas to improve your technology stack, 2 short news snippets in the technology world, and 1 question for you to ponder.